Garden stories
Posted by Jeena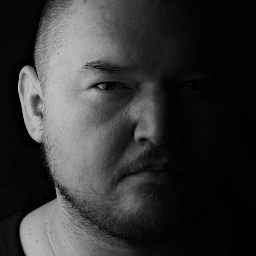 They are building a really big house next to where I live.

I lived in this neighbourhood since 2006, first in a private house in a woman's house who works a doctor at the hospital here in Varberg. Finding a flat isn't easy here you have to wait for several years, so I was lucky that she had a basement built like an apartment with a small kitchen and bathroom, without any windows, and two room where I and another guy lived in for a couple of years.

She also had a really great and big garden which besides me basically no one else living in that house used. We had some great parties there, my 30th birthday, grill parties …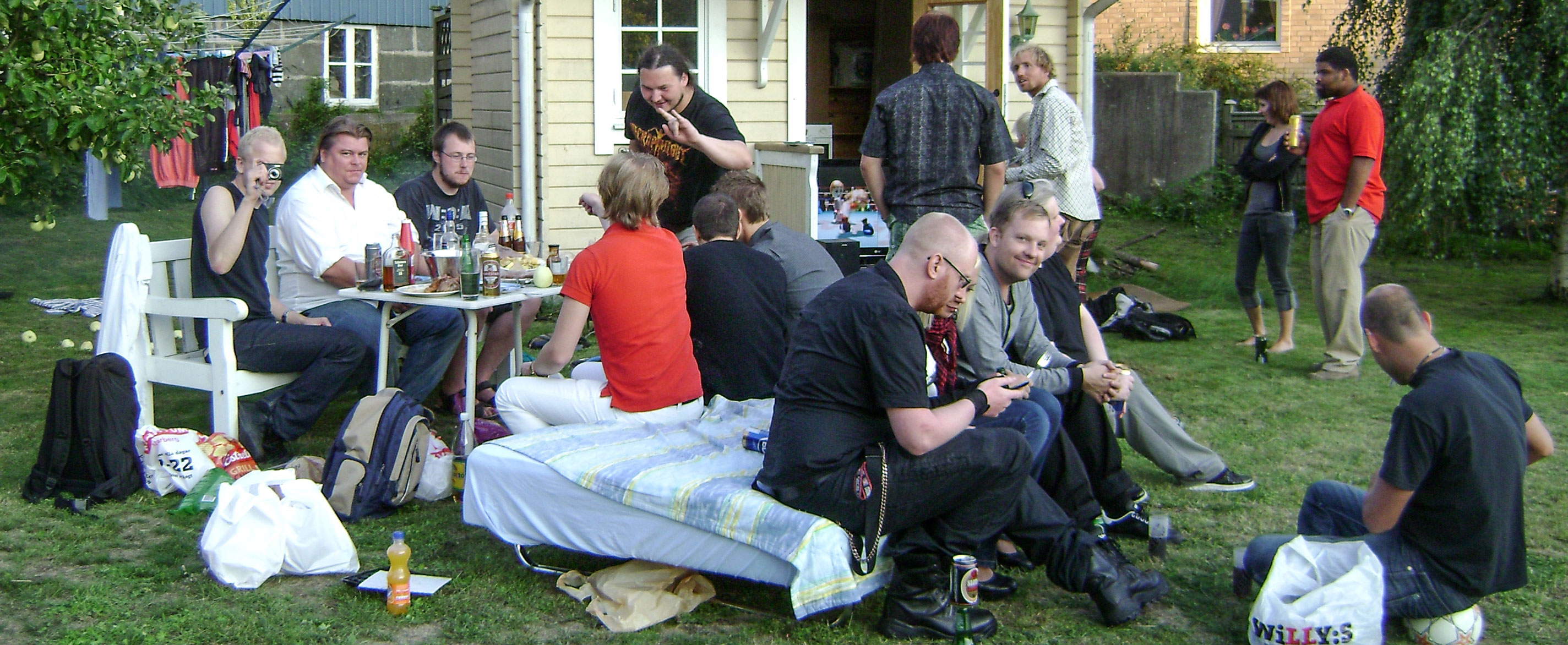 … and even the one time when the Swedish Pirate Party was about to enter the european parlament.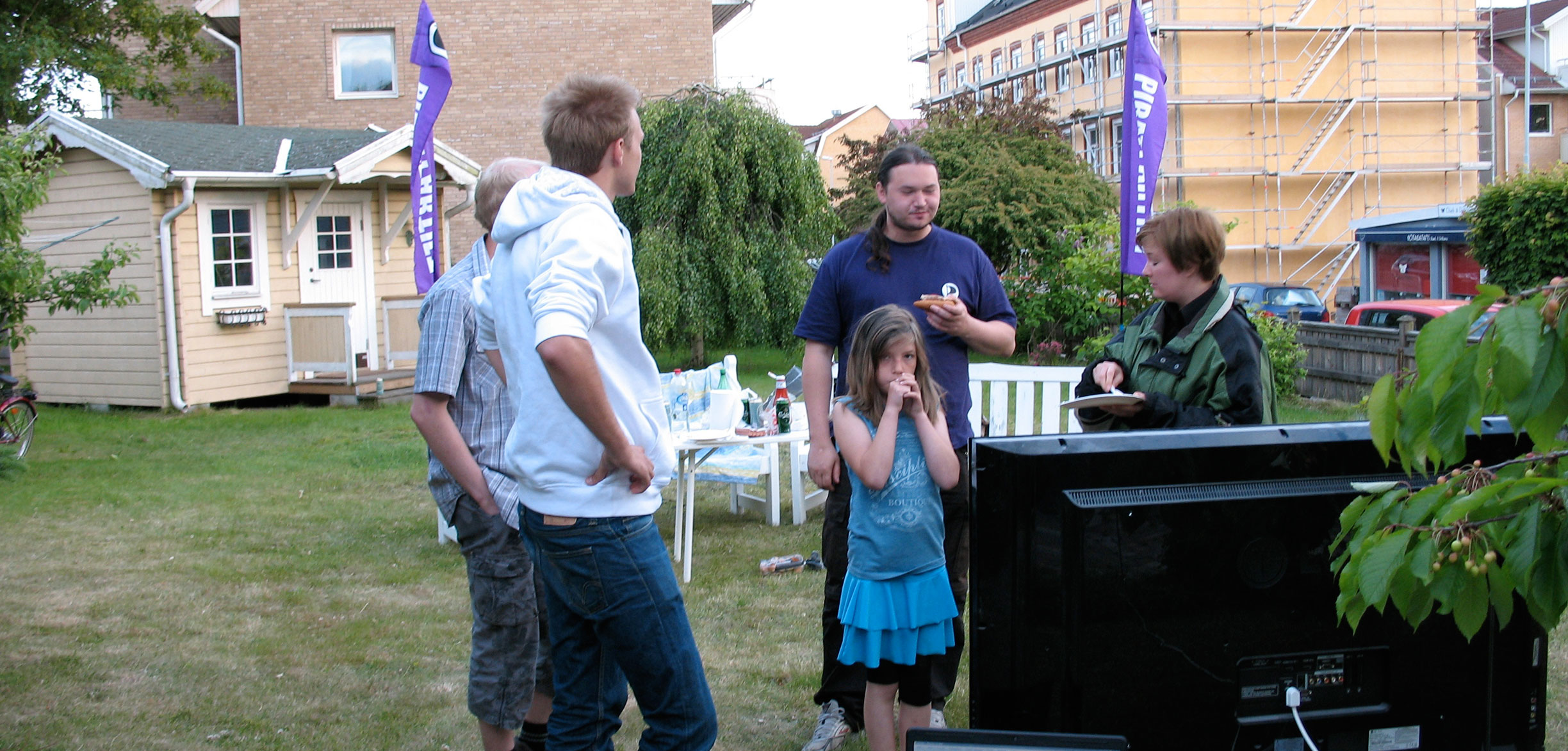 In those pictures you can see a white table, this table was given to me by an elderly man who lived across the street, exactly where they build the new house now. I remember him telling me over the fence that it is a pity that me and my daughter didn't have any table in the garden when we spent time there and that he had a spare one which he could give me. He said he had also a couple of chairs but those he wanted back for some reason so I got the table but declined the offer for the chairs.
Then I moved across the street, here we had to party inside, most often in my kitchen, which looked like this:
Then, I think it was about two years ago, me and a friend went by the mans house when he opened the window and asked for help because he was trapped in the house and the phone wouldn't work when he tried to call his wife who was at home and who had keys to this house and could let him out.
We were quite confused at first, he gave us the number he was trying to call and when I tried to call there the telephone in the house started ringing. Slowly we remembered that his wife died a year before that and started to realise that he was calling his own phone which then would be occupied. He seemed really in need of help so we had to call the Social Security office who then send a couple of police woman who then took over from us.
After that I never saw him again. I guess he now lives in a retirement home where he hopefully can get help when he gets that confused again.