Me and some friends began brewing beer about a month ago. It was the first time most of us have done that and we tried to make a Pale Ale.
The ingrediences were (according to the german Reinheitsgebot):
0,5 kg Ekologic LJ. Caramel Malt (WEYERMANN)
375 g light malt extract (MUNTON & FISON)
4 kg extra light dry malt extract (MUNTON)
100 g Perle hop pallets 8,8% (german, very important)
Here some pictures: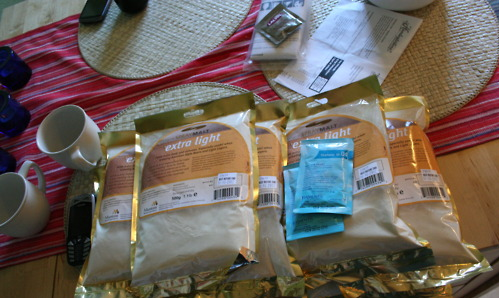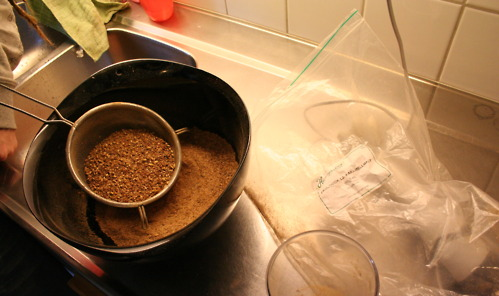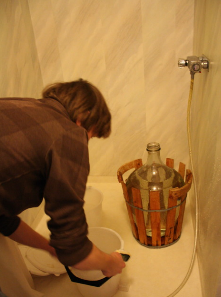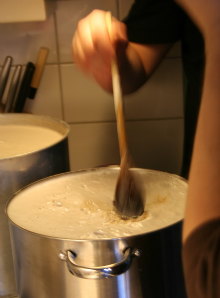 The first night it leaked and Kalle had beer all over his kitchen the next morning :D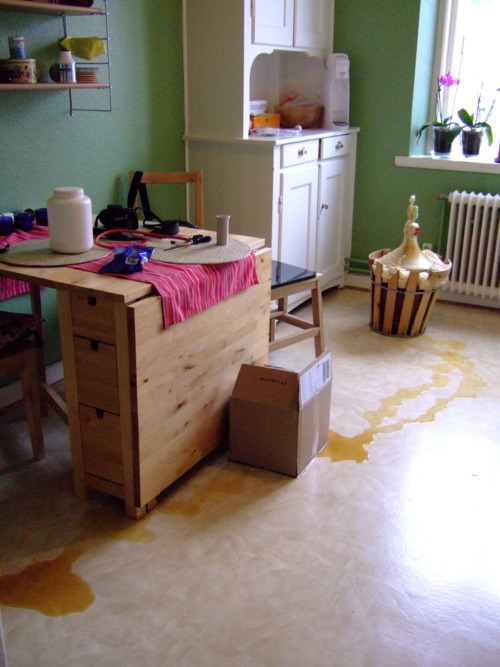 Two weeks later we added some more malt and sugar to get some carbon dioxid into our bottles.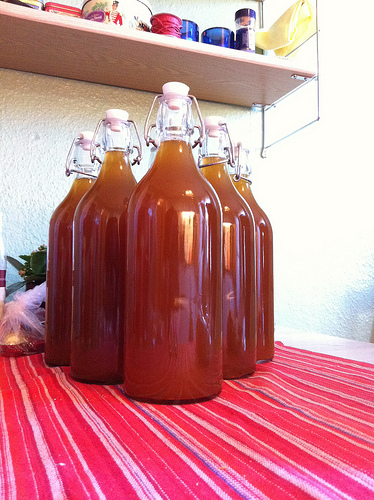 I opened one litle bottle yesterday and it was just delicious! Very different form the beers you normally buy here in Sweden which taste like water and sometimes booze. And I just love the colour and stuff. Everything turned out nearly perfect.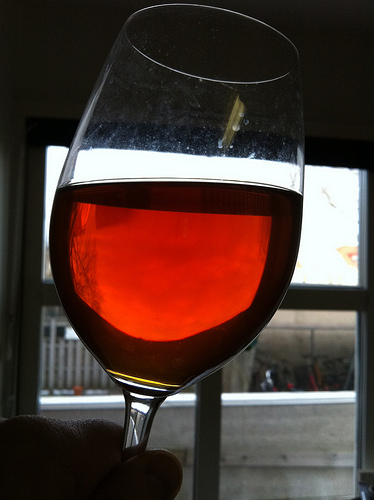 We agreed to make more beer next week!